A sartorially SUPERIOr YOU AWAITS
MEET YOUR PERSONAL TAILOR
St. Fox is an exclusive tailor of bespoke and made-to-measure clothing for discerning gentlemen. Every individual has unique sartorial needs, and we take pride in hand-crafting garments that fit each of our clients perfectly – in form and in style.
SERVICES
WE MAKE GARMENTS AS UNIQUE AS YOU
Offering both bespoke and made-to-measure services, we are dedicated to providing a truly personal experience, from first consultation to final fitting. Book an appointment with our expert tailors to get started.
BESPOKE
A suit is a highly personal garment, and bespoke is the most personalized it can get. A St. Fox bespoke garment is designed, cut, and crafted from scratch, exclusively for you. Every nuance of your body is taken into account, and every last detail – from fabric to trim to individual personalizations – is made to your exact specification.
MADE-TO-MEASURE
A made-to-measure garment utilizes an existing pattern or template and is tailor-made to your measurements. While not as exclusively crafted as bespoke, a St. Fox made-to-measure garment is hand-assembled and finished to exacting standards, with plenty of customizable options for adding your own personal touch.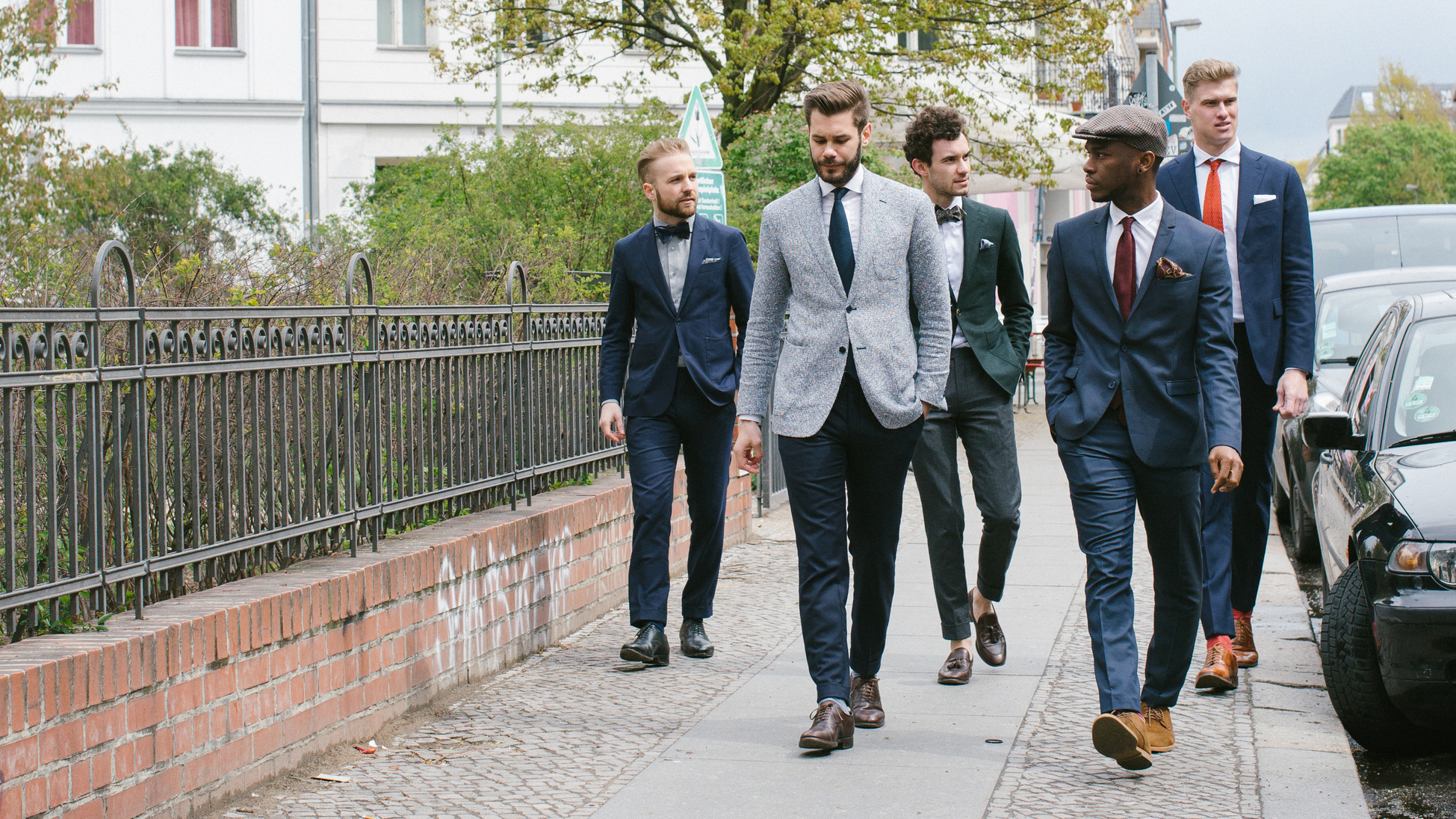 Whether you know exactly what you want or you want to explore your sartorial options, it all starts with a consultation. Please fill out the form below or call us at 587-664-4372 to book an appointment with our expert tailors. We are also happy to set up a meeting for your consultation and fittings.
GENERAL INQUIRIES
587-664-4372
207 12 Ave SW, Calgary, Alberta T2R 0G9
info@st-fox.com